Link Cards
Get more for your movie with VOX Cinemas and Magic Planet.
Your visit to VOX Cinemas has got you this awesome card to enjoy at any Magic Planet in the UAE.
To activate your card, you have to swipe it at any game in-store.
Then complete the following steps to get an additional five games for free!
1.
Log in
to your Magic Planet account or
Create Account
if you don't already have one.
CREATE ACCOUNT
LOGIN
2.
Select:
Link Card.
( Make sure the card is active after the first swipe at any game in-store).
3.
Add
the card number and CVV number.
(Shown at the back of the card).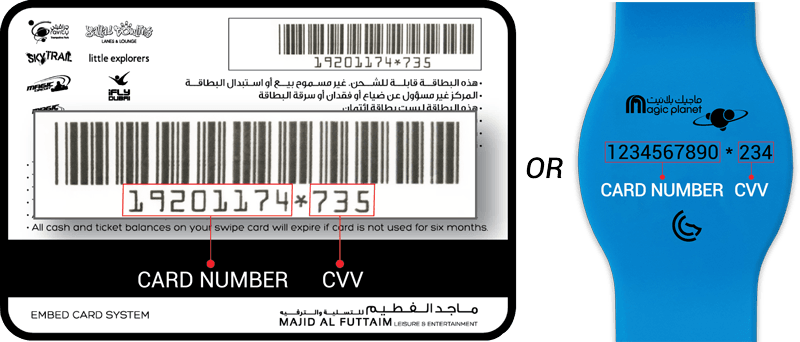 4. Click: Add.
5. Your card will be linked and
5 free games
will be added to it.