come mine for magic with us!
MAGIC MINERS INSTORE SHOW
Come mine for Magic with Max, Zack & Zia!
Do not miss their upcoming events by following @magicplanetmena on Social Media.
THE STORY
On a space expedition, human astronauts discovered a new planet filled with magical coloured gems. They discovered that the gems can create energy and power, provide answers, shape-shift and even aid with travelling across the galaxy. As the humans settled on the planet, they discovered a green gem and used it to upgrade their own robot, M-4X. This robot became Max and he adopted feelings, thoughts and sensitivities. Not wanting their new robot to feel lonely, they then created two further robots, Zack and Zia.

Soon the three robots were like a family and called themselves the Magic Miners.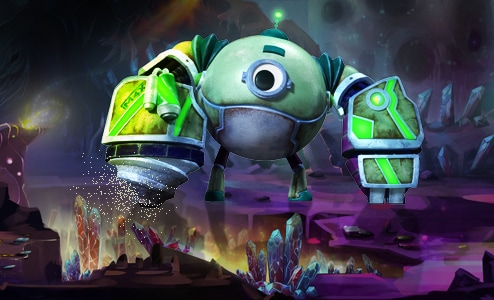 MAX THE GEM EXCAVATOR
He drills, bashes, breaks and lifts the ground and items in the search for new gems. Max is filled with positive energy and rarely sees the negative side of a situation. He is always full of encouragement and will stand by his friends. Max loves meeting new Magic Miners and welcomes everyone to Magic Planet.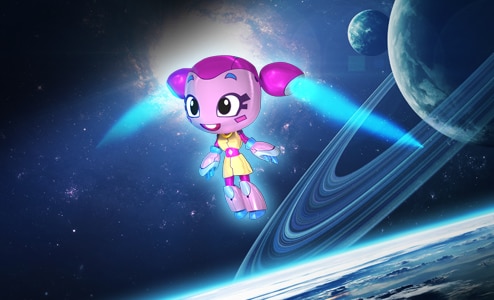 Zia THE GEM SCOUT
Still in training, Zia is learning how to look for gems and the geography of Magic Planet. Zia is powered by a lavender gem which gives her athletic abilities such as flying. This means Zia can compete with Zack in games. This ability combined with her excitable energy makes Zia a force to be reckoned with.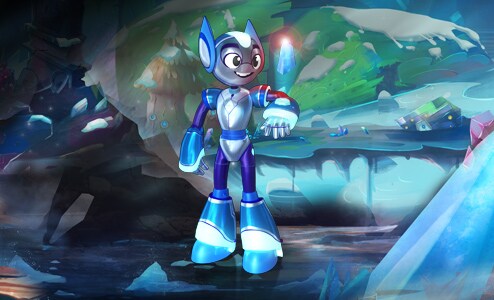 ZACK THE GEM ANALYZER
He uses his gem-watch and is able to assess what type of gem has been found, what it can do and where it is needed. Zack's high intelligence enables him to analyse situations and problems very quickly (with help from his blue gem). He can think on his feet and isn't afraid of trying new things. Zack is brave and rarely gets rattled.
ABOUT
MAGIC PLANET
Welcome to Magic Planet! We are the number one arcade and gaming venue in the country, and the largest indoor family entertainment centre. Are you ready for an adventure? Enjoy a fun-filled day out for the entire family, with exciting activities for everyone.
Strap yourselves in for Magic Planet's incredible range of rides! You can enjoy a great selection of cool games and other attractions. Test your gaming skills and experience our awesome rides and games. Get your heart racing with rock climbing or the Sky Trail, or simply relax with a Yalla! Bowling session.
With fun for even the very youngest members of the family, join us for a day out like no other. Let the adventures begin!
Know more